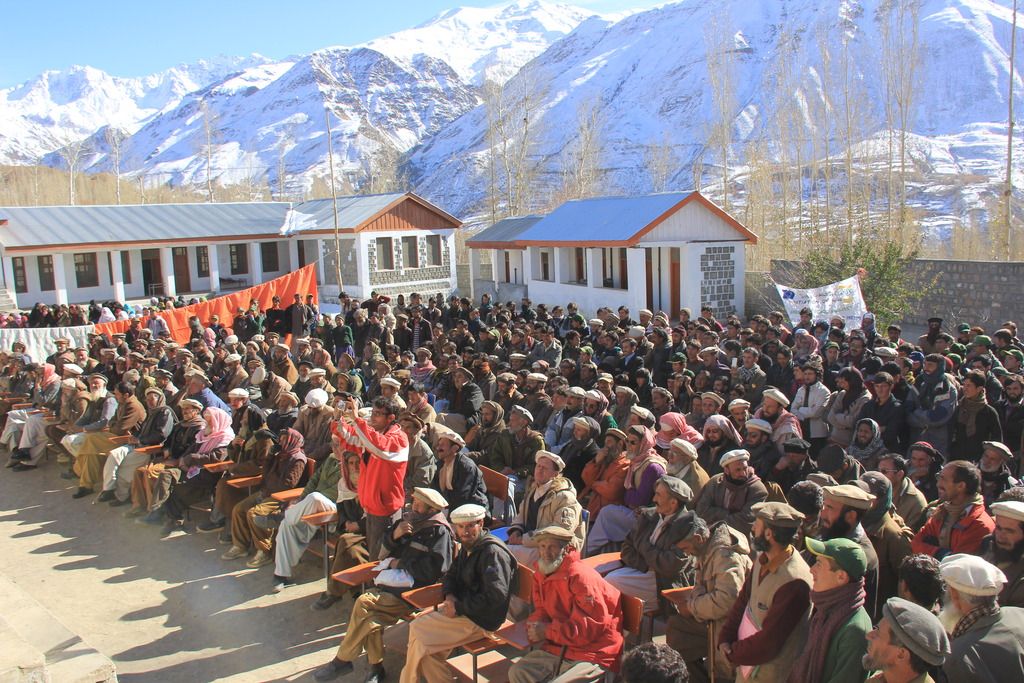 Mobilizing communities and support in formation of community based institutions remained one of the high priorities during this reporting period. Overall, the programme has been able to form, support and institutionalize 11,273 community based institutions (3,525 women) covering 231,000 members (67% of targeted households in 7 districts). This is, indeed, a very strong indicator EU-PEACE acceptability and ownership at local level.
Apart from improvement in categorization, process of federation of CBOs at higher level i.e. village and union council has also seen visible improvement. EU-PEACE programme federated 4,192 community based organizations into 900 village organizations comprising 610 men and 290 women village based organizations. These village organizations were further federated into 24 apex level Local Support Organizations (LSOs) at union council level.
Formation of highest level community institutions (LSOs) is in congruence with programme eliciting federation of three tier institutions at union council level. Accountable to members of participating village and community based organizations, these LSOs are likely to take charge of development in respective areas and be a conduit between development partners/agencies and local communities.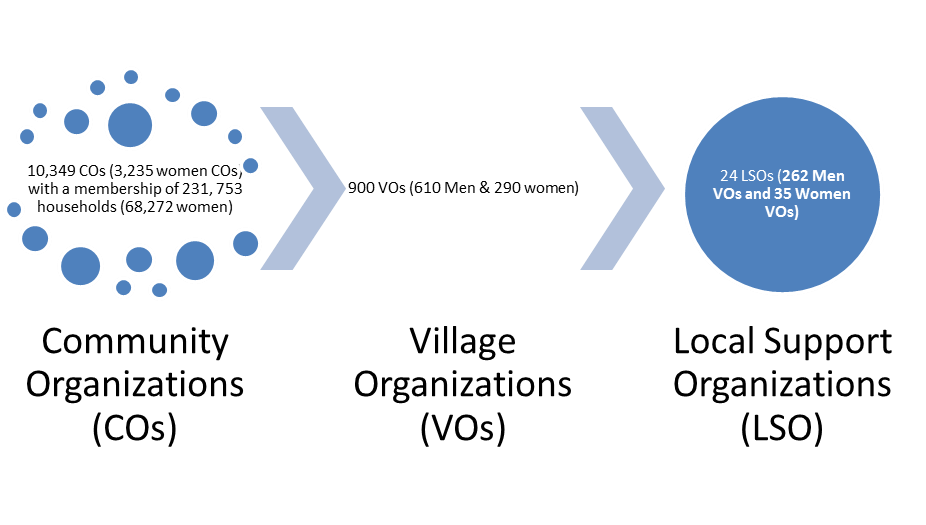 Capacity building of men and women office bearers is in process and so far over 46,000 men and women activists are trained in technical and managerial skills.
The focus and efforts of the programme is to mainstream poor and vulnerable population in development process and this is verified from the fact that 50% (95,000) of organized members are either from extreme, chronic or poor categories. It is not only poor and vulnerable but women in target areas are also encouraged to participate in the programme interventions, which is evident from formation of 3,235 women community based organizations covering 68,272 women members. Formation of such institutions in patriarchal and religiously charged Malakand division could be termed as one of the major achievements of the programme. Besides creating 'effective spaces' for social interaction, these organized forums have also contributed in socio-economic development of women and their families in Malakand Division.
In terms of youth development, a flexible approach has been adopted encouraging youth from programme and non-programme union councils, school going or out of school youth to participate in planned activities and events. So far, the programme has been reached over 37,600 youth through a diverse range of activities. Diversity in these activities; physical, environmental, intellectual, awareness and cultural, can be termed as a distinctive feature as mentioned below: