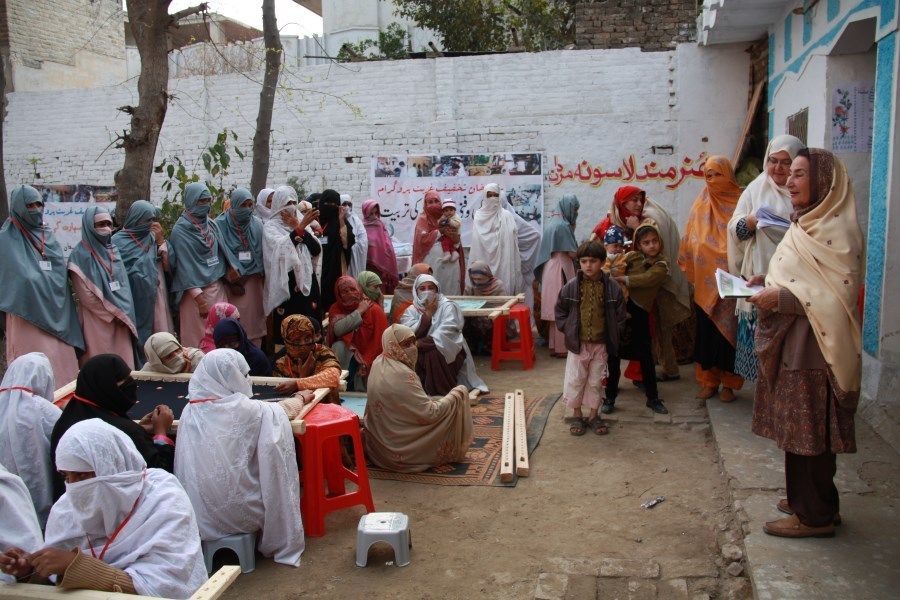 Differences in Gender roles among people are due to cultural and social norms. Gender based roles are generally ascribed by the society. Mostly it leads to gender based discrimination. The gender based discriminatory policy reflects in unequal distribution of resources and gender disparity. Manifestation of this discrimination is the relative abundance of educational facilities for boys and less for girls although the gender wise distribution suggests alternately. Such attitudes and behavior contribute towards gender inequity and in any society.

SRSP has a gender-balanced programme where equal importance is given to the development of women to minimize the discrimination and encourage the women emancipation for this purpose.
SRSP focus is on Household development that includes men, women, children and elders of a family.
Now a day a family is a joint venture where every one has to contribute for its survival. No doubt women play very crucial role in the maintenance and survival of a family and as such household development becomes a question mark with out women development.

SRSP is working in Khyber Pakhtunkhwa and its cultural values are similar to the cultural values of Khyber Pakhtunkhwa. SRSP is keeping separate staff to interact with women, assess their needs and facilitate them in the solution of their problems. One of SRSP key role is to promote gender equality in its programmes and projects.
Men are also trained and mobilized to allow their women to participate in development activities, with minimal of social disorder.
This is necessary because in rural Khyber Pakhtunkhwa, more often than not, women's strategic and practical needs and aspirations are not addressed. Many women are deprived of basic needs and entitlements as a result of patriarchal systems that exclude them from decision-making, asset-ownership and the ability to engage in activities outside their households. This exclusion often results in economic poverty, illiteracy, poverty of opportunity and lack of access to health care. When women are disempowered, their families and communities also suffer. When women are empowered through social mobilisation, awareness-raising, access to health, education, sanitation and livelihood opportunities, their families and communities also benefit.