At least 181,574 individuals (105,158 men and 76,418 women members) have been trained in leadership, technical and vocational skills.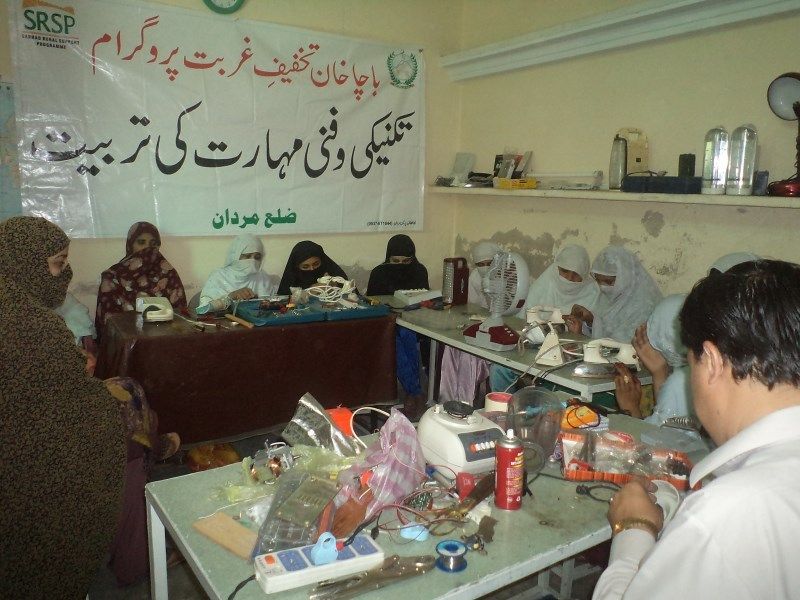 SRSP is an important institution in the field of human resource development in the development sector in the province. It has a state of the art training center based in Hayatabad in Peshawar where trainings are undertaken. The training center has a comfortable hostel attached to it
SRSP offers a variety of training to meet community needs and professional needs of the organization and the wider development community.. At the community level SRSP trains community members and leaders in the art of social mobilization. These trainings include understanding the principle of social mobilization and grass root development; learning tool and techniques that help in this process and understanding democratic and human right values to guide the communities. At a second level are trainings provided to project staff and communities in different competencies which they need to undertake their work, earn incomes and build their assests. This includes management, social mobilization, monitoring and evaluation and finance, gender and development and community based disaster management etc. The third groups of trainings are in vocational training and income generating skills like micro finance, community investment funds etc.
The Human Resource Development Section of SRSP is responsible for undertaking orientation and staff development courses on a regular basis and building up staff competencies. It also organizes conferences and workshop to share experiences from the field and make learning an important part of SRSP's work.
SRSP employs over a thousand staff members. Many of the professionals who enter the development field in the province find SRSP's working environment conducive to learning and at some stage of their career work with it to gain invaluable practical experience. In this sense SRSP is a nursery for development workers
Main Features of SRSP HRDC
1) Registered with Skill Development Council
2) Fully Equipped Labs/Expert Teaching Faculty
3) Courses according to local market demand
4) Entrepreneurship Training & linkage Development
5) Residential and Non Residential facility
6) Mobile Training Units for women
7) Training Management Information System (TMIS)
8) Training hall with all modern facilities like sound system and multimedia
SRSP HRDC is now City & Guild Certified.